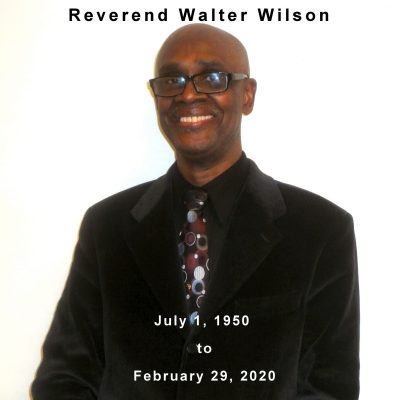 Reverend Walter Wilson passed away on February 29, 2020. We will miss him greatly.
Reverend Walter Wilson was the loving father of 2 plus children and a faithful man of God. For over 30 years he has served God within the Harlem community and throughout the greater New York City area in full time ministry. He first served in Bethel Gospel Assembly and was ordained under the U.P.C.A.G. in 1991.
Throughout his years of service he has held many leadership positions. He has also ministered in various capacities both in the church and in Para-church ministries. In addition he is the author of "Against All Odds A Harlem Story" his first book.
Rev. Wilson is loyal to the move of God. Currently he is a member of Crown of Life Love Ministries located in the Harlem community. It is the second fellowship Rev. Wilson has held membership in encompassing over 30 years of salvation.
As a minister at Crown and in collaboration with the pastoral board, he has provided active support to the teaching ministries at the church. Along with that privilege, he has found the love of God flourishing within and throughout the congregation.
During his 10 years of service at Crown of Life, Rev. Walter has witnessed the presence and love of God impact and change the lives of all in attendance. He attests to the fact that his heart has been changed, his faith increased and his zeal for God invigorated.